Artist Simone Lingua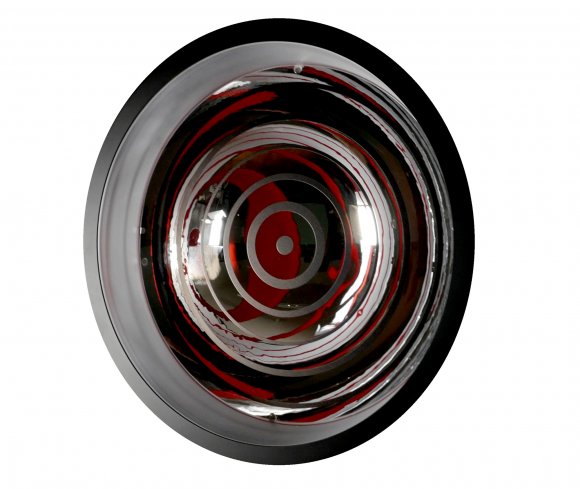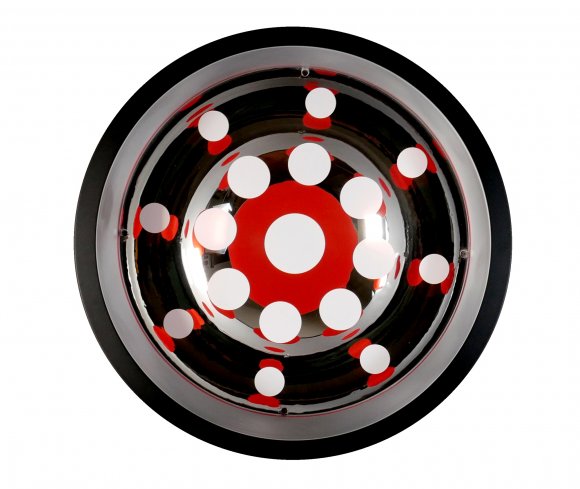 Simone Lingua was born in Cuneo, Italy in 1981.
The first studies of Kinetic Art go back to 2007 and they were applied to architect projects, in particular of the facades of Prada's shops in Las Vegas. His Art work has been in several Art Galleries in Italy and Europe. In between 2016 and 2017 he was at the Pan in Naples, at the Louvre in Paris, at the Castello Estense in Ferrara, at Galleria Mirabilia in Reggio Emilia, at the Palazzo Bentivoglio Gualtieri in Reggio Emilia, at Galleria Accorsi in Torino, al Museo di Villa Mazzucchelli in Brescia, al Castello di Bratislava, at Fondazione De Nittis in Barletta, al Castello di Sarzana, alla Galleria Idearte in Ferrara, at the Museo Fondazione Sorrento an the galleria TAG a Lugano. In July 2016, at the Palazzo Gagliardi in Vibo Valentia, he won the price as the best conceptual's artist. He recently participated at the second edition of the Art Adoption New Generation, a Cortona. In February he attended SetUp Contemporary Art 2018, represented by Tiziana Tommei. In April he exhibited in Paris, participating in a special project curated by Roberto Baciocchi. He lives and works in Arezzo.
Kinetic Domes
Di Tiziana Tommei
The domes constitute one of the last experimentation in kinetic field of the artist, who, through these studies the reflexes of different geometric graphics on a convex surface. Chromed plexiglass 60 cm diameter and 30 deep. The fulcrum of everything is his sight throughout they are alive, who observe is transported into the work of art, in which is reflected, going into an image that appears turned upside down, that is in the vision of the human eye before it is transferred and decoded by the central nervous system. The graphic superimposition with abstract motions, put before the chromed dome determines, through the kinetic, optical effects. At least we don't perceive a dome but a virtual sphere, so it seems we can even touch the game of lines and shapes that compose the abstract drawing impressed in the painted disk, this is because our eye recognizes as physical and concrete aspects that are virtual in reality. We see in the space that separate is from the work a presence that in reality is the result of virtuosity that links art and science, taking the observer in other dimensions. As Alice who lets her be captured is transported in a parallel reality crazed and dreamlike, fantastic and absurd.
Allegato: Scarica la brochure